Impossible = I 'm possible,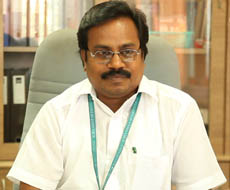 Never think there is anything impossible… It is the greatest heresy to think so. – Swami Vivekananda said in his great voice, which creates a majority of confidence in the rural student community departing for technical education.
Our vision is "Empowering Rural India with Quality Engineering Education" to create opportunities with best training methodology with respect to international standards of desired quality technical education.
Surya Group of Institutions is located in the heart of rural Tamilnadu is one of its kind institution that has pledged to bridge the difference between rural and urban divide.
We at Surya Group of Institutions have developed excellent infra-structural facilities with well-equipped laboratories, muscular sports complex, and an enriched library which will be updated regularly. The library has also subscribed to a number of technical and research journals, which helps students to understand the recent trends in Engineering and Technology. We endeavor to equip our students with both technical and managerial skills, so that they may contribute to the industry being excellent professionals.
The College provides not only technical education to students but also conducts many co-curricular and extra-curricular activities, which ensure all-around development of students.
We wish the best for all our students, and the members of Surya Group of Institutions who restate their aims at providing the best in academic and extra-curricular activities. We must believe that success is foreseeable where prudence, compact willpower, hard work and obedience exist. You are assured that you will be proud of yourself as a confident and successful technocrat after your course completion at Surya Group of Institutions.
Once again, we wish all our students and faculty members a successful and satisfying profession.